This project was about redesigning the facade of Ravensbourne University. The concept behind this was to make a facade which would inspire the students who come to the University as most of the course which happens at Ravensbourne are to do with colour. So the main concept was to sample all of the main CMYK swatches and transform them into titles which form a grid of colour around the building. These colours are shown below with the top being not mixed with the bottom one mixed around to form the final pattern layout for the project.


This is my presentation for my concept facade design for Ravensbourne which tell you about the scale of the concept and how this could possibly happen in real life.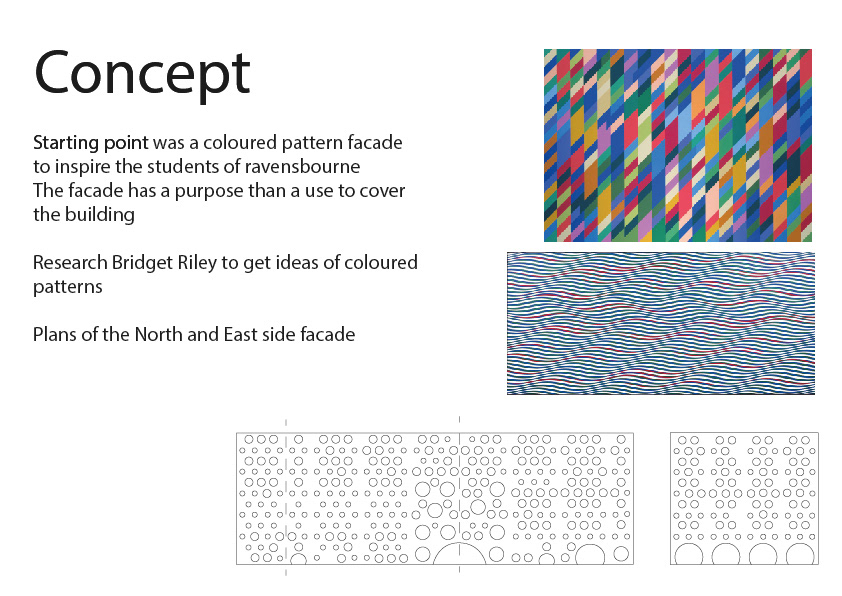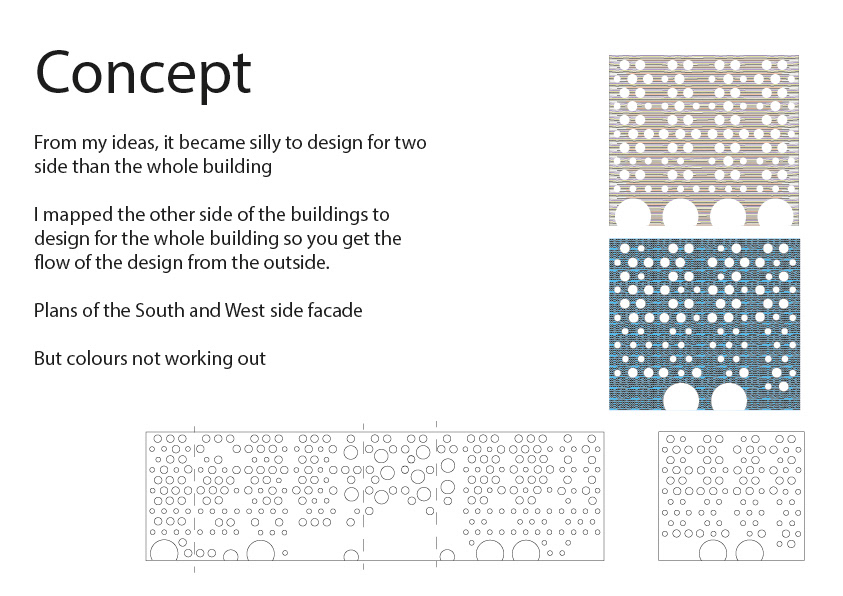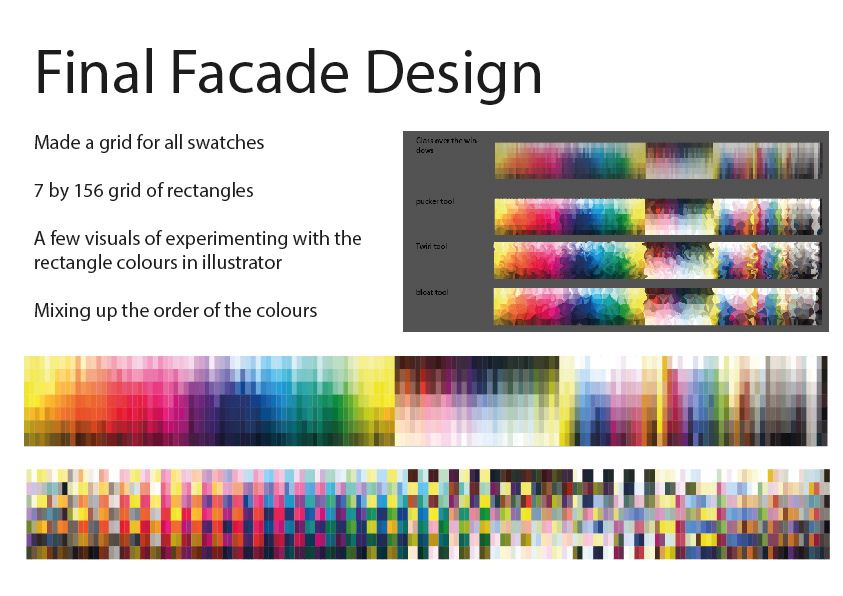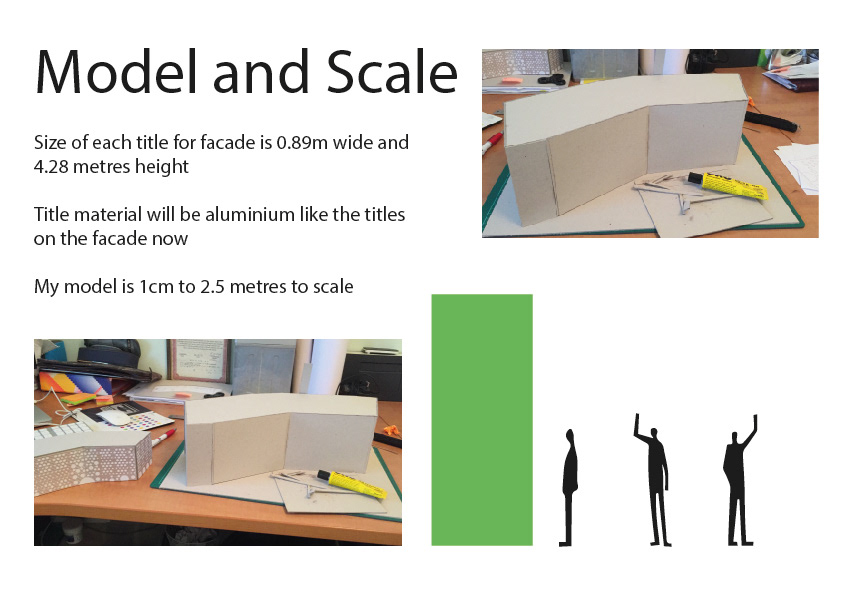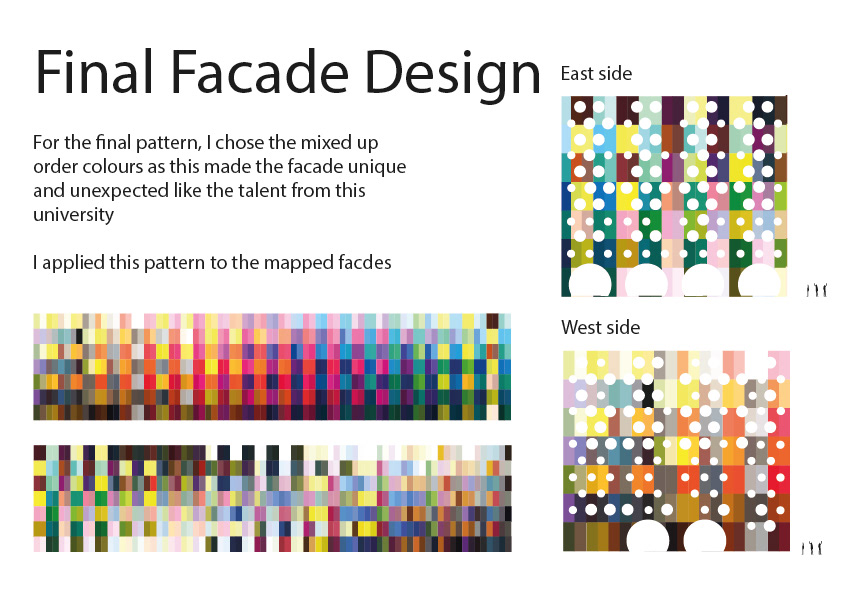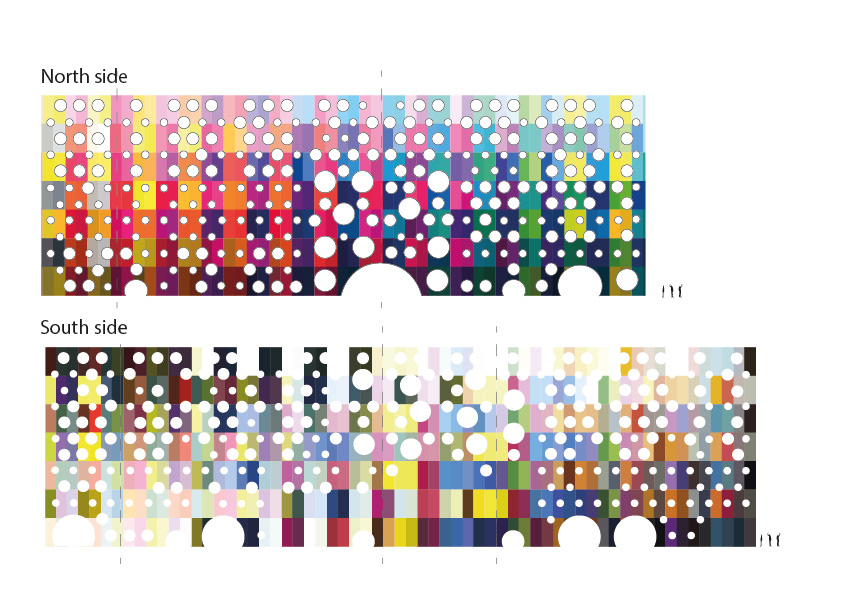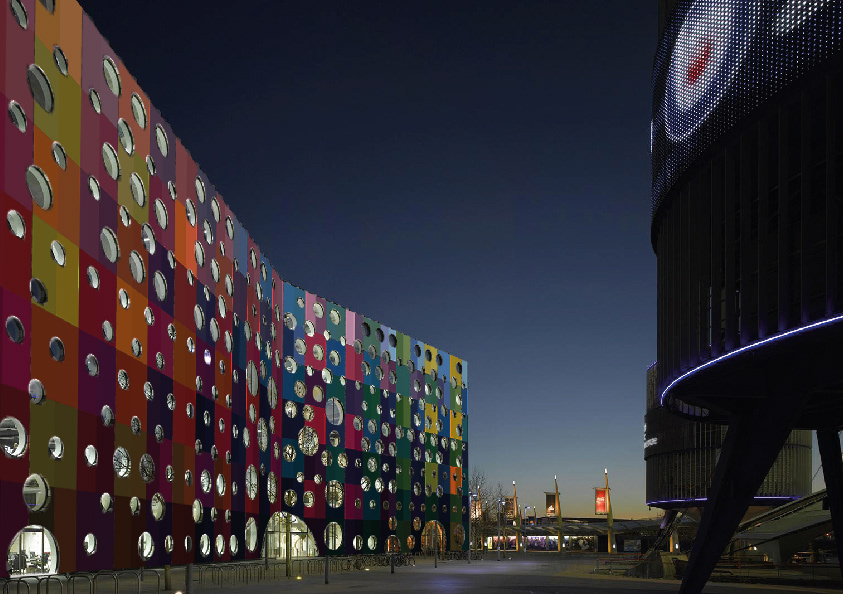 These are the visuals for the final outcome of the project with different times of the day.